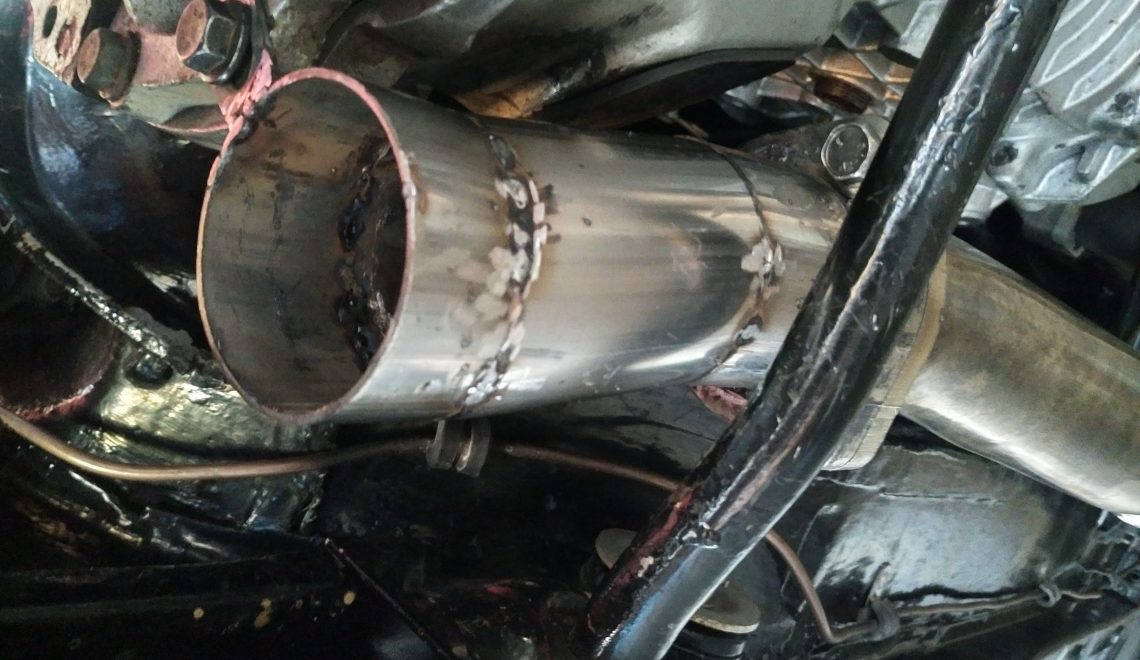 I have started to mockup the new exhaust header.
After finding some pics of a company in the US who did a very nice system for an A series i have pinched a few ideas to see if it helps and one of those is to fit a bracket to the system and attach it to the gearbox, which will hopefully help to reduce and vibration on the system.
Once i have it as i want i plan to give the car a couple of runs with my dodgy version on, with the view to having a proper one made up.
I think i might have found a company to help with the pipework once i have the mockup working just as i want it.
I can hopefully simplify the steering column setup now i have some more space by removing the double UJ and using a standard one. More info and pics on that later.