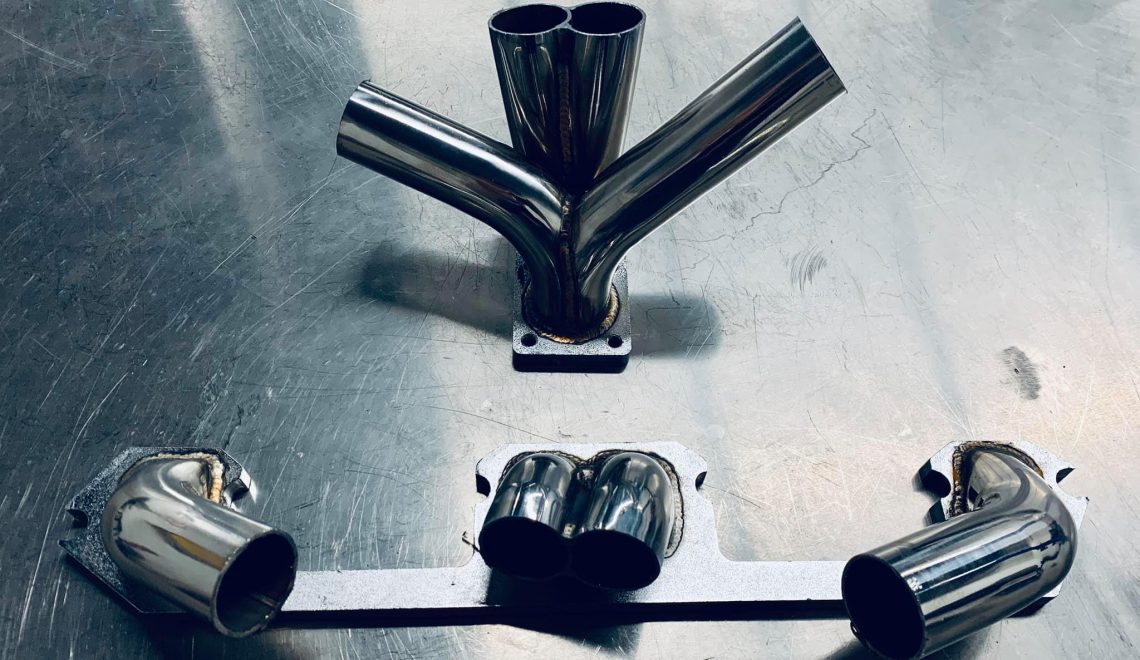 So a quick update for anyone dropping by the site.
Yes the car was on the road and i had 2 trips out in it, but the one thing that i have never managed to get sorted out properly was the exhaust and the manifold i spent so long adjusting and fitting just didn't work and knocked too much.
So as i knew it would drive me mad if i just carried on using the car i thought that it was best to take it off the road to fix it properly.
I did a bit of googling and found a place in the US that had made a custom manifold using the GT header.
So a quick email to Gil at Opel GT Source and he had a spare pre-production header that he let me have for a very good deal. So the plan now is to run the 2.5″ system up into the bay and then split out into a Y section and modify the header to connect up to the Y as the 4 into 1 that i tried to use was just had too may pipes to fit into the space and the clearance was not great (Hence the knocking). This new setup should give me much more room.
I have the new 2.5″ section mocked up and just need to test it and get it tig welded and then hopefully the Y piece will have arrive and i can finish the rest of the header and test out.
I will post some pics when its tig welded up.
The just a squeaky left front calliper to sort and we will be back on the road properly!!