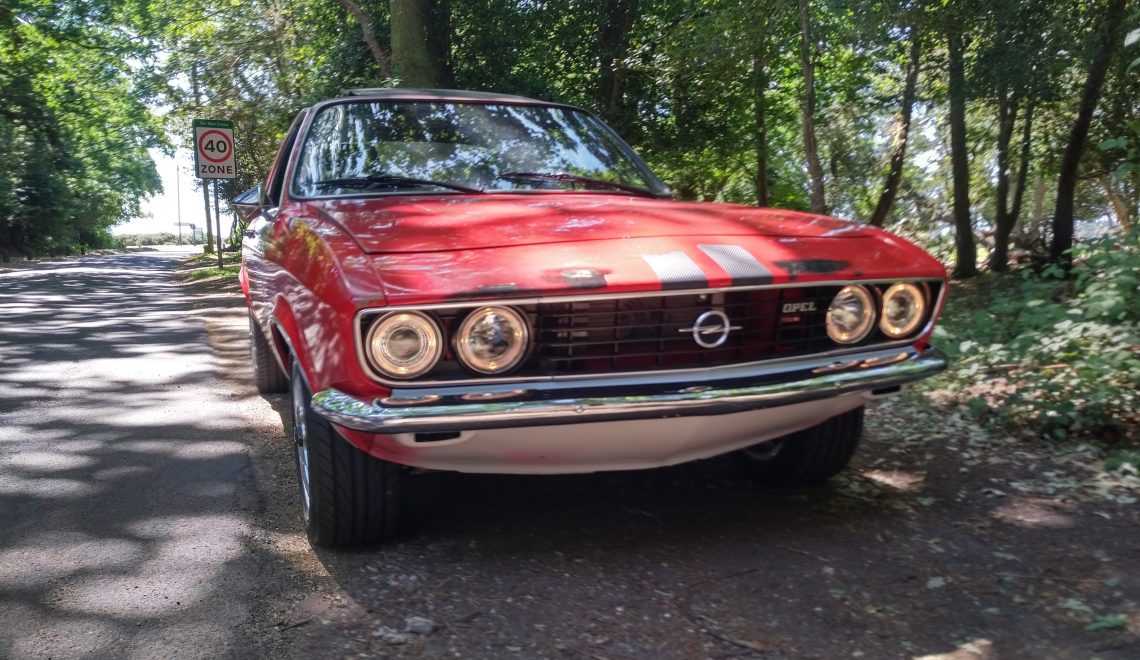 So on Tuesday i had managed the pull the dash and get all the gauges working and hopefully the temp sender. So it was off down to Tesco's to fuel up as the level was reading a bit low. With the new battery, i hoped it would start ok so as Tesco's was not far i thought it was best to head there and back! Got there ok, the temp gauge was reading nicely and all the other gauges working great. Filled up, started up ok, so i thought, maybe a run a little further!!
Once i got going she was purring along and i just went that little bit further!
A couple of bits to sort now i have had a proper run. Exhaust knocks, so need to look at the and the brakes are a bit weak which i thought they would as the pedal travel is quite long, so maybe a bleed o adjustment and the left front rubs so a bit of tweaking the and when i got back to check the front brake i realised i had missed the lower ball joint split pins!! A job for tomorrow.
Took a couple of pics while i was out 🙂