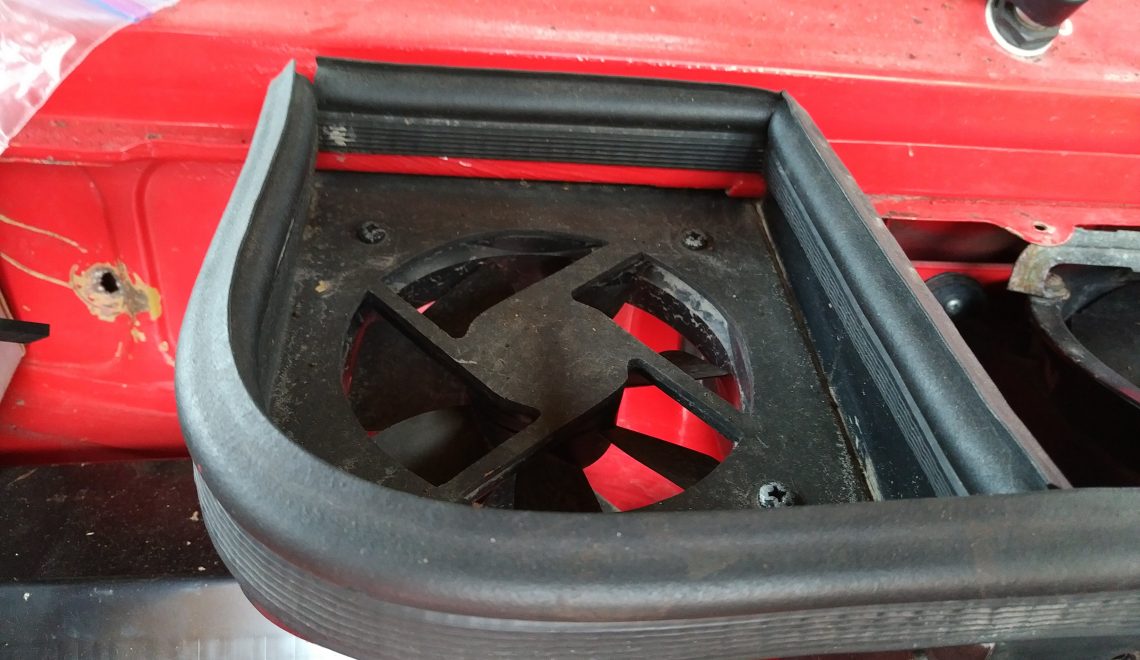 With this nice mild weather over the Christmas holidays, i thought it would be a good time to tidy up the wiring as i now have the new twin fans all hooked up and i wanted to get the little engine bay vent fan properly connected up so it will run with the twin fans or i can switch on manually to help with cooling if sat in traffic and there have been a couple of spare wires that needed tracing and removing since the swap to the bluetooth music controller. I have also taken to opportunity to add a nice little USB charger to the glove box so i can now charge phones and the HP slate tablet that im going to use to load up the music on as i can run this with songs on or use wifi/4G to stream youTube now i have the bluetooth all up and running.
I have had the instrument gauges and glove box out so i can trace stuff and should have the new relay in for the engine bay fan and everything all nice and tidy and back together by the end of the week.
Its then onto building the head up now its finally back from the engine shop and has its new cam bearings fitted and look at getting the engine back in so i can finish off the steering and start to top up all the fluids etc.. and get the new washer bottle fitted when it arrives (the new washer bottle set up will be in a post soon!) and all the other little fiddly bits that will need sorting and then hopefully look at getting the engine started up, which will probably be around spring time if all goes well 🙂
Just thought i would share this link of the Halo lights all up and working. Click here.