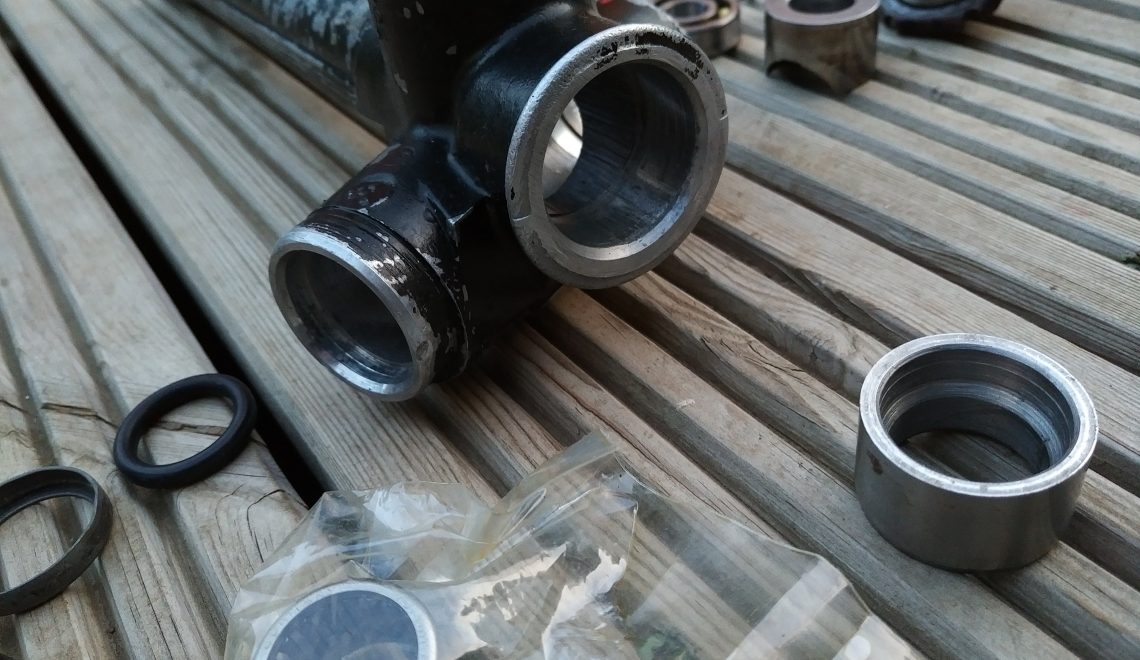 I think i must have taken just about every part of the Manta apart at some point, except the steering rack! So as the workshop manual has a nice section on the steering rack and an exploded view and i had a spare rack i thought i would have a go at taking mine apart!
It was just as well that i did as when i stripped it all down a could see that the internal guide bushes were badly worn. So i pulled these out, cleaned and check the rest of the rack, which all looked good. So then it was onto the spare rack to check this. The guides were spot on so i pulled these and carefully drifted these into the rack im using (I will explain all about the rack setup in another post).
So all i need to do now is fill the rack with grease and and install all the parts and check it all works ok.
I bought a new roller Pinion Input Bearing from Opel GT source ages ago and if i had know i was going to do the full rebuild i would have bought a few more bits when i got the cam bearings as they do quite a few bit for the rack.
https://www.opelgtsource.com/store/gt/suspension/suspension.html and here is a good step by step strip down of a GT rack which is very similar and helps to show all the bits.
https://www.opelgt.com/forums/3b-steering-linkage-column-gear-box/24568-steering-rack-rebuild.html
I will also add the pages from the workshop manual to the Manual's section soon.
Almost ready to go back in the car and do the final adjust up. Just got to find the "safe place" that i put the rubber boots!