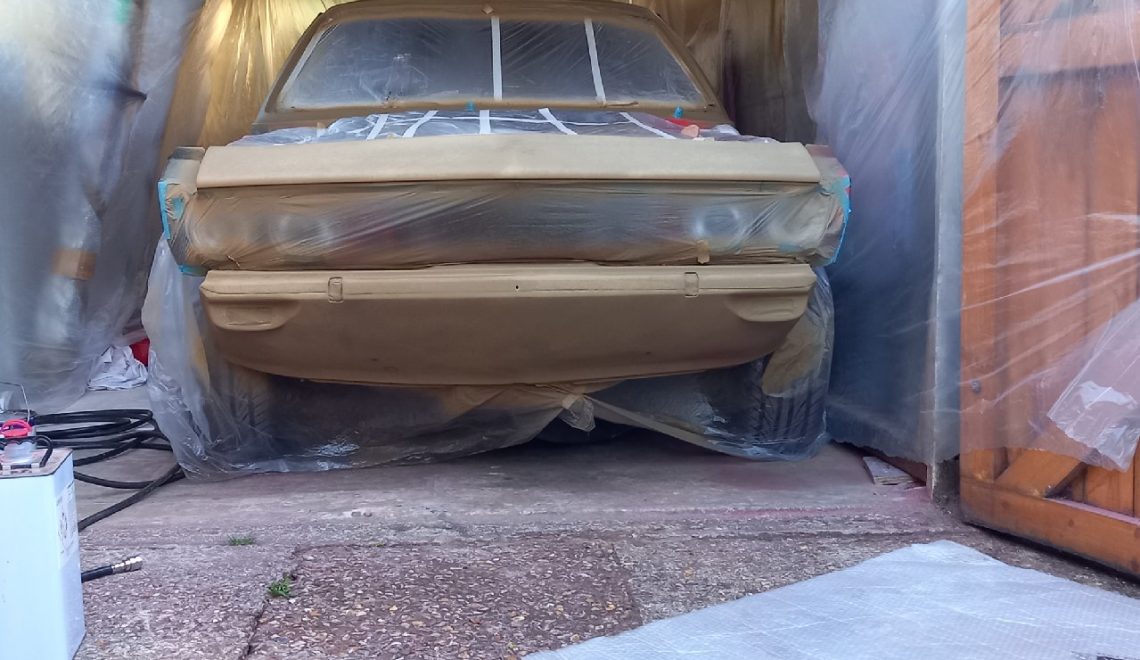 So the never-ending sanding continues!!
I have just gone over a few bits with the Upoxy super etch primer. This is a bit like a high build primer and etch combined, so I'm hoping that on some of the panels that don't need too much work I can get away with a couple of coats of this and a light sand before the topcoat. The nose cone, boot lid and bonnet will need a couple of coats of 2K high-build primer as well as they were quite rough and need a fair bit of sanding.
Hopefully i can get all this sorted by next Wednesday the 22nd Sept as I have a big compressor on hire for a week as mine will not be up to the job of doing the whole body in one go.
It gives me a good week if the weather is ok to get the body and as many of the panels painted as I can. The little compressor i have will probably be ok for a wing but I would like to do as much as I can with the big one.