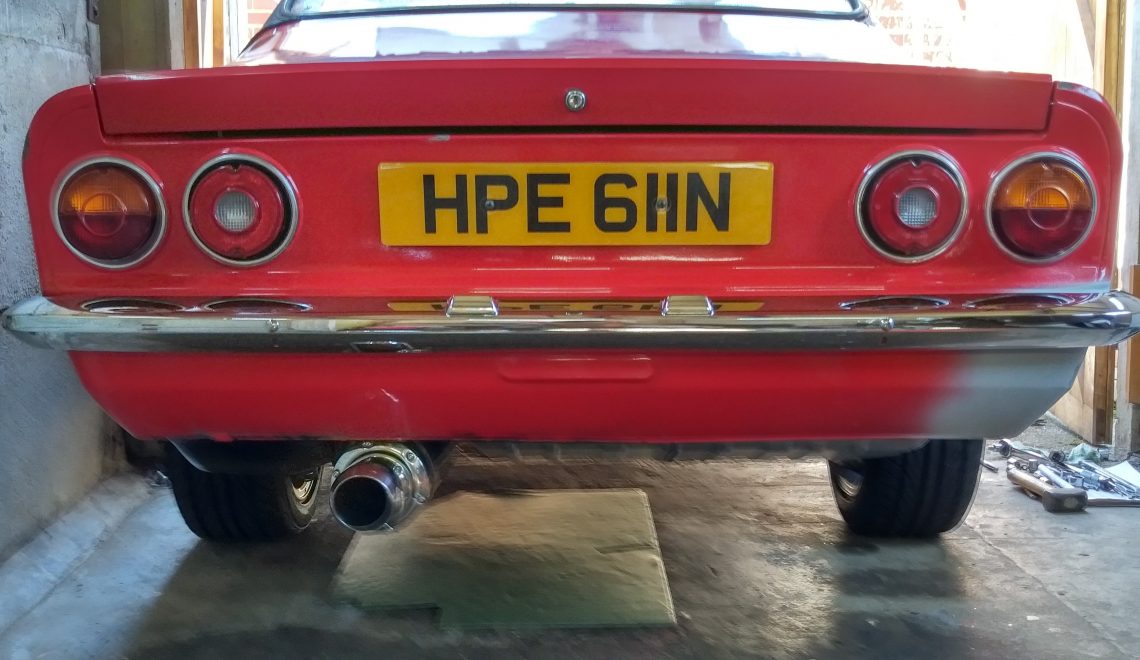 Its been a busy weekend on the car this bank holiday. Its was nice to have a sunny bank holiday as it gave me lots of time on the car. Now a have a date to aim for its full steam ahead.
So: first job was to check all bolts and nuts to make sure they were torqued up ok, adjusted front wheel bearing, filled up the diff oil, gearbox oil, changed the wheel studs on the back (but only did one side as i could only find 7 studs, there must be one hiding in that safe place!!) connected up the oil pressure switch wire, finished the brake pipe to the hydraulic clutch, fitted the back bumper and gave the back a quick clean over, drained the old fuel ready for some new stuff.
Had one small hiccup when filling up with brake fluid as had a loose-fitting on the rear brake over the diff housing and by the time i noticed there was a big puddle on the floor! so some more fluid needed.
Next jobs: Finish the brake and clutch fluid top up and bleed, weld the front valance (then i can fit the front bumper and lights) do the other rear studs when i find or buy the missing stud and then i think its a test of the oil pressure switch and time up the cam, fill up with break-in oil  ready for October