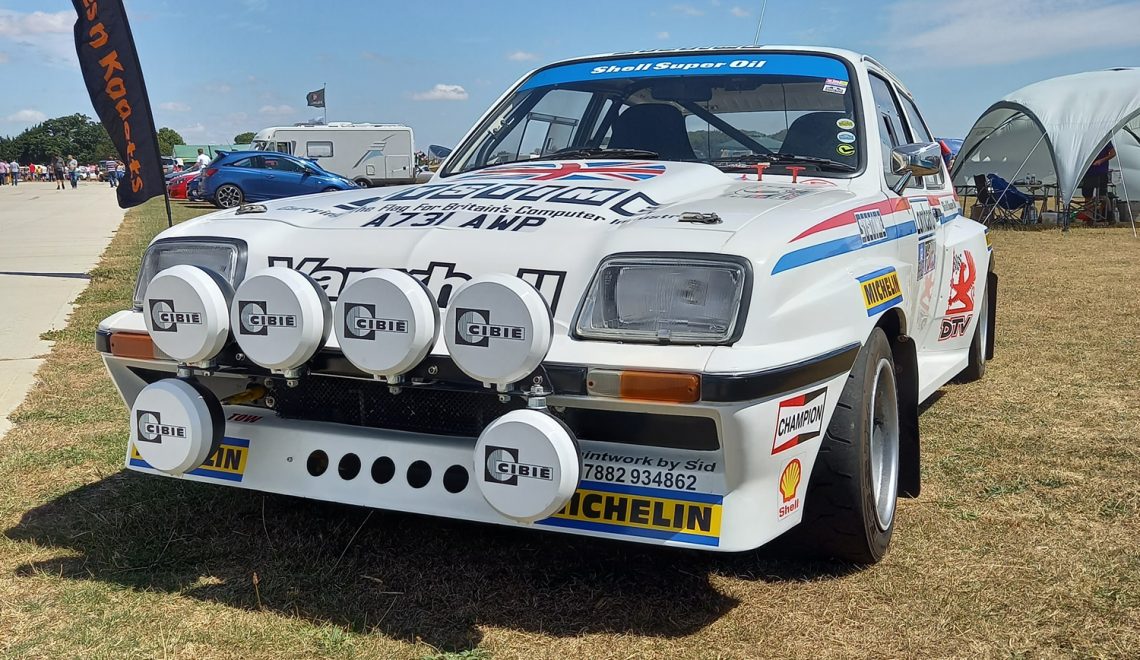 Wow, Sunday was a long day and the longest trip so far in the Opel since the rebuild! 150 miles up and 150 back to the VBO at Sywell.
It was a great day and Sywell is a great place and has an amazing bar!!
All in all the Opel ran well. There was a slight issue that part way up I noticed the battery volt gauge was only just reading above 11v and seemed to move around a bit on the 11v but never seemed to be charging where it should be but the car was running fine, temperature spot on, oil pressure perfect and everything sounded fine. So I carried on until I got to just outside Northampton and then decided to stop at the last services on the A34. I grabbed a coffee and popped the hood to check wires etc.. and noticed the tensioning bar for the alternator had a not missing from one of the bolts, it was all in place but a bit lose, could this be the issue? I found a nut, popped it on and then thought I would try to start her, nothing :-(, so out with the jump leads and to tey and find someone with a car that wasn't electric or hybrid!!
While I sat there for 10 mins I thought, lets just see if there is enough power for the fuel pump, there was, so I turned it over and she just started, bingo, on my way to Sywell!
When I got there and checked it was fully dead this time 🙁
I checked things over but decided it must just be the alternator was playing up, so when I came to leave Paul kindly gave me a start. The next issue, I needed to get fuel on the way back, so I drove to outside Northampton, found a services, fuelled up but no chance of starting, so time to find a just start, the first guy I asked just pretended I was not there (what a nice chap!) but then i spotted a tow truck, so i popped over and politely asked the guy if he could help, sure thing he said, is it the red one! what is it, where have you been, so we had a chat as he popped the booster on and we were up and running. Still, the same issue, so a steady run back.
When i got near Winchester i was just over a quarter full and that should have got me back but what if there was traffic? so i spotted a Tesco's pay at pump and did a splash and dash with the engine running as no one in the place looked over helpful, £10, that will get me home and it did.
So a little frustrating it was that, but on the plus side, it should be a simple fix, time to do some testing, when i have a new battery for the multimeter as that is flat!!