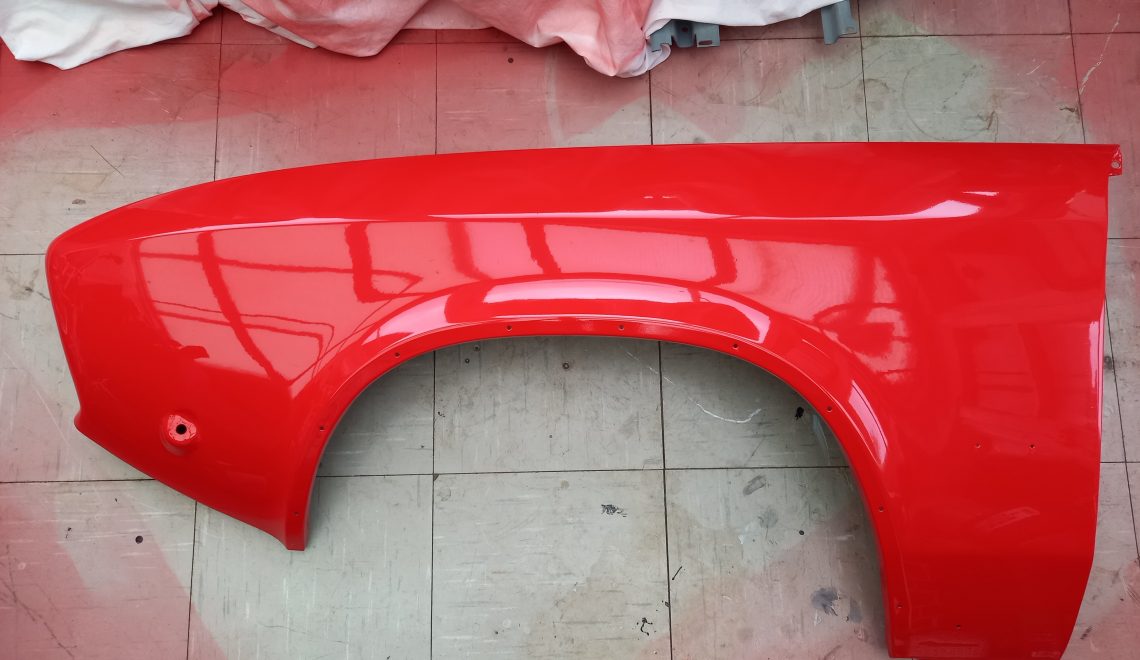 As the nose cone came out so good it has made me take a second look at the other panels and I have ended up repainting the wings and boot lid to try and get a similar finish. And I think they have come out pretty good.
I have also found that even when you think something is spot on its not until you blow a coat of the red over it do you see any imperfections that you missed so the bonnet has had a quick coat with some paint I have left over from the wings which really helps to spot any little bits on a panel this size.
I know by the time I have finished I will want to re-paint the body!! but that will have to wait until next year unless I can find a paint booth to use over the winter!