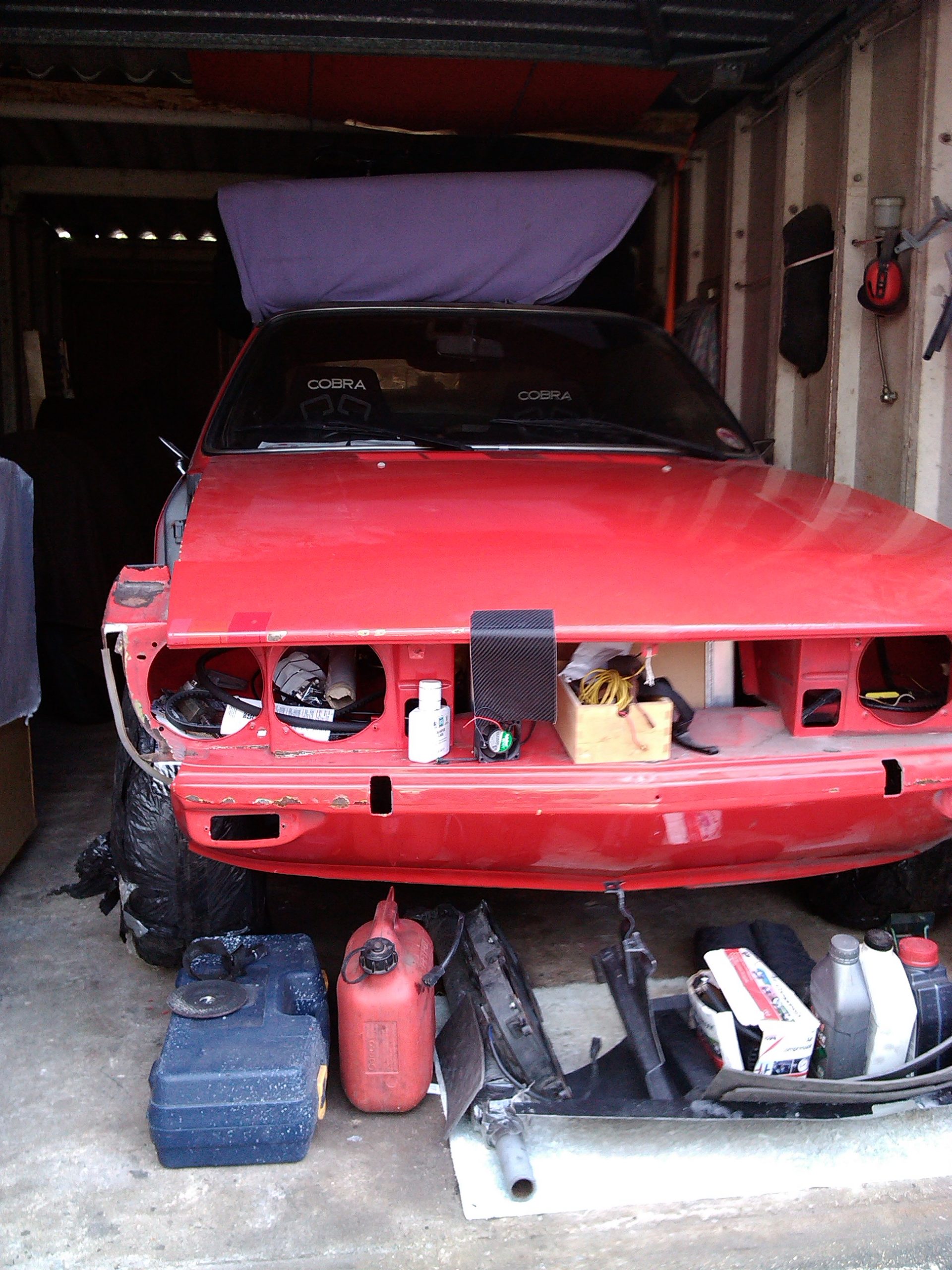 For the first time in about 10 years the A Series Manta is now back on the ground 🙂
I finally managed to lower the car down from its blocks this weekend now the gearbox is back in! It's been a very long time since it sat on its wheels. The engine and box are now back in and secure allowing me to lower the car and be able to move it in the garage.
I can new get on and finish the exhaust system, finish putting the final parts of the injection back on and then we should be ready for a fire up in the next few weeks.
Then its steering and front brakes to finish and im not far off being able to move the car about. I hope its been worth it 🙂