I use to have loads of cooling problems when i have the Opel running on twin carbs and now im going to be running a full weber alpha throttle bodies when the engine is back together, i have been trying to sort out a better rad.
I found this one which is a direct replacement for the stock one.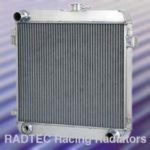 But at £370.13 (inc VAT) its a bit steep, so after a bit of googleing i have found this one at a much better price.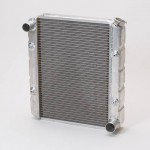 At $259.95 its much better, and as the standard one measures 18 in wide by 18 1/2 in high, this one will fit just right as its 7 in. Wide, 18.5 in high. All that needs to be done is find someone to weld on some alloy brackets and away we go. i know it dosnt look exactly the same as the original, but then not much else will when its done!