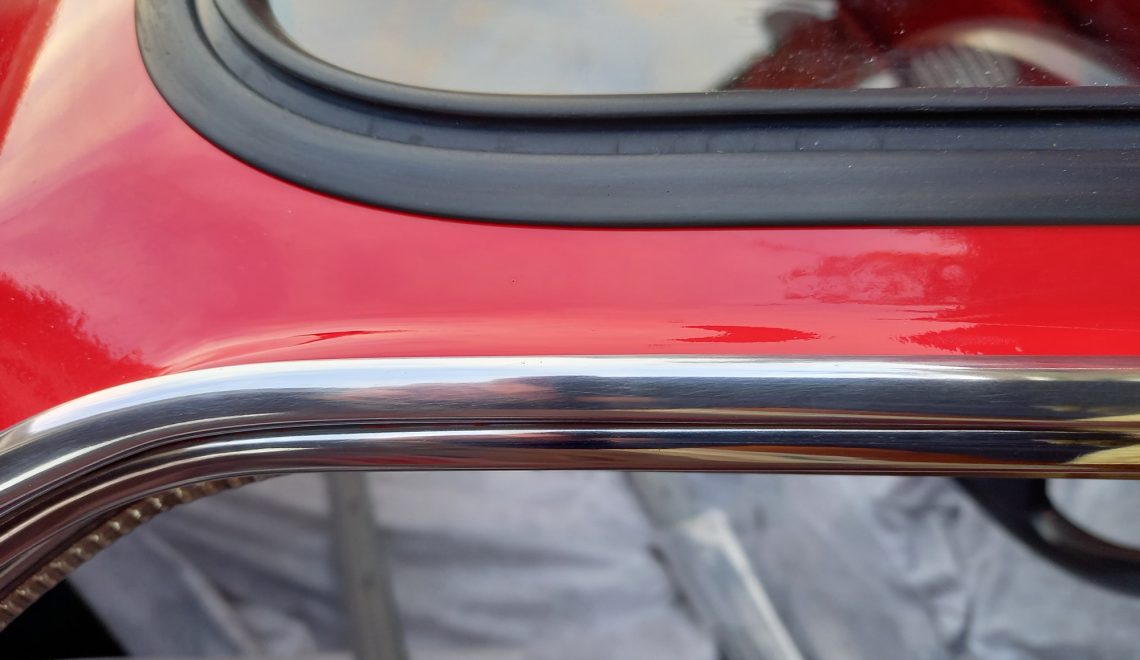 My chrome trim was in pretty good condition but with the years of wear, it was never that shiny of some of it a little surface scratch which you can never really get out. And now I have all that nice new chrome on the handles and pillars I needed to do something about the trim around the gutter and at the bottom of the rear quarter window and door top.
Drastic action was needed!
After a quick test on a spare piece, I have decided to flat all the trim back to remove the chrome plating and give it a good polish up so it looks similar to the trim around the inner part that holds the door and window seals. I think it will also be similar in appearance to the wheel arch trim.
I started with 320 grit to remove the chrome and then worked up with 600, 800, 1000 and then finally Autosol on a drill mop to finish. I ts look pretty good so far! I might give it a bit more of a polish before fitting.