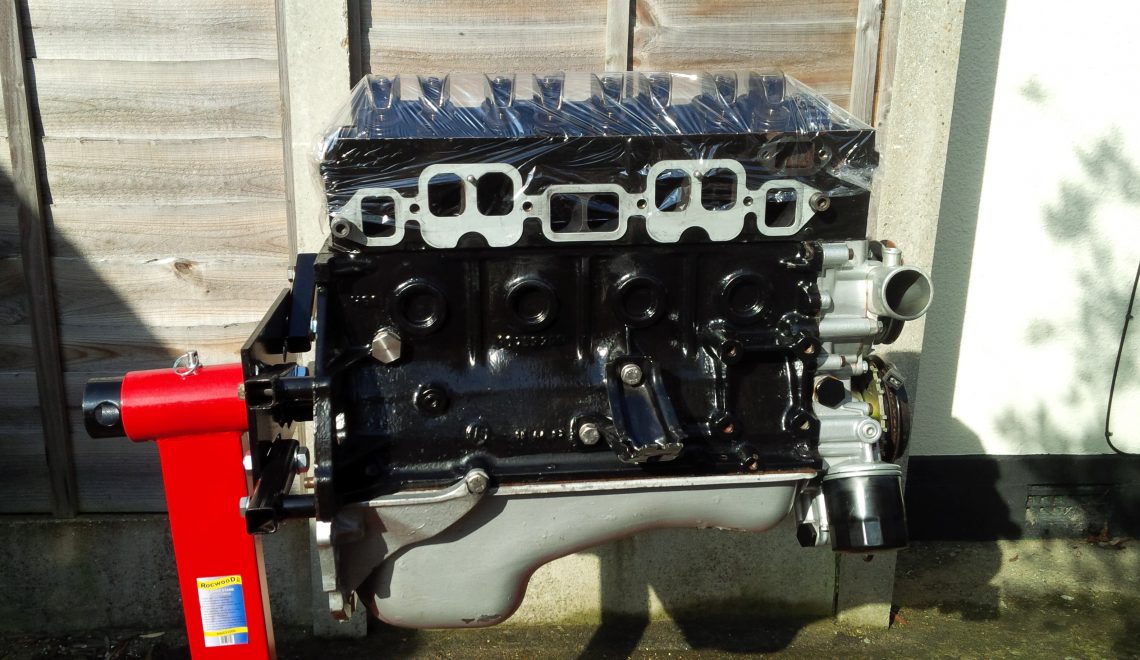 Ok, it's been a while since i posted and also since i did much to the old A series! Life kind of gets in the way far too often!!
So as i decided to fit the S10 clutch and new flywheel i decided it was time to fix a couple of bits i was not happy about and as i like to do things big style! it was engine and box out. So i now have the box and engine completely out, the front suspension and part of the exhaust.
So things to fix:
Manifold – drill out holes as they were never quite big enough or lined up properly.
Clutch – fit clutch pedal and sort out bulk head and get the slave cylinder fitted for the hydraulic clutch pedal.
Steering – I never did sort this before so while it's all out im going to sort it properly.
Brakes – finish installing the front callipers and mount the reservoir.
Engine – fit clutch and check bottom end and re-seal main crank bearing cap, fit new sump with custom oil level (pics to come soon as i have a nice powder coated sump 🙂
So just a few bits to do and this summer weather is not helping me to crack on with it. So ETA? maybe before Christmas 2017? let's see!!